RENT VILLAS GREECE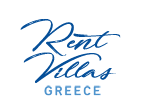 Feel free to communicate with us and ask for any kind of assistance. We are at your disposal 24/7. We will be more than happy to offer our services to you.
You can email us feeling the form below and we will reply to you the soonest possible.
Thank you for visiting our company's web site.